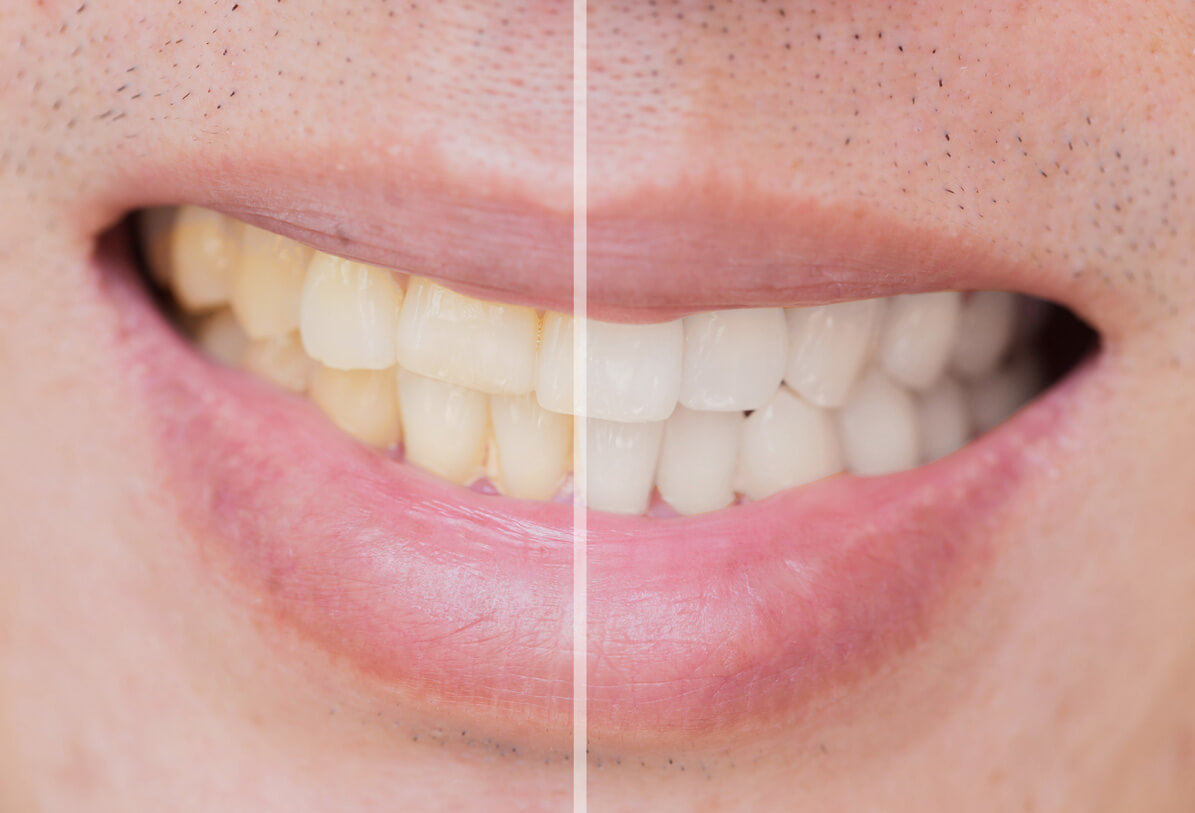 Teeth Whitening
Whether it's due to age, genetics, smoking or food and beverages, teeth stain over time - it's an unfortunate fact of life! Luckily, you can combat tooth yellowing with the at-home professional teeth whitening treatment from Kent Orthodontics.
Why choose professional teeth whitening
Professional teeth whitening works significantly better and lasts much longer than at-home alternatives. While professional whitening may seem more expensive at first glance, it you'll need much less upkeep in the long run.
In addition, professional whitening is overseen by a dental specialist, who will ensure your safety and protect you against unnecessary tooth sensitivity.
How our teeth whitening treatment works
At Kent Orthodontics, we use Autograph whitening for our patients. This professional-grade whitening treatment is effective, safe and convenient to use at home.
Before we begin, we will need to ensure you are a candidate for teeth whitening with a consultation. If you are, we will take impressions of your teeth and gums to create your custom whitening trays.
Once the trays have been created, we will send you home with four syringes full of 16% carbamide peroxide gel. This specially formulated gel penetrates the tooth surface to whiten your teeth from the inside out.
Autograph whitening kits are effective in just 1 hour, which means you can achieve your optimum tooth colour on even the busiest schedule. And, depending on how often you use them, the four syringes should last you 12 to 18 months!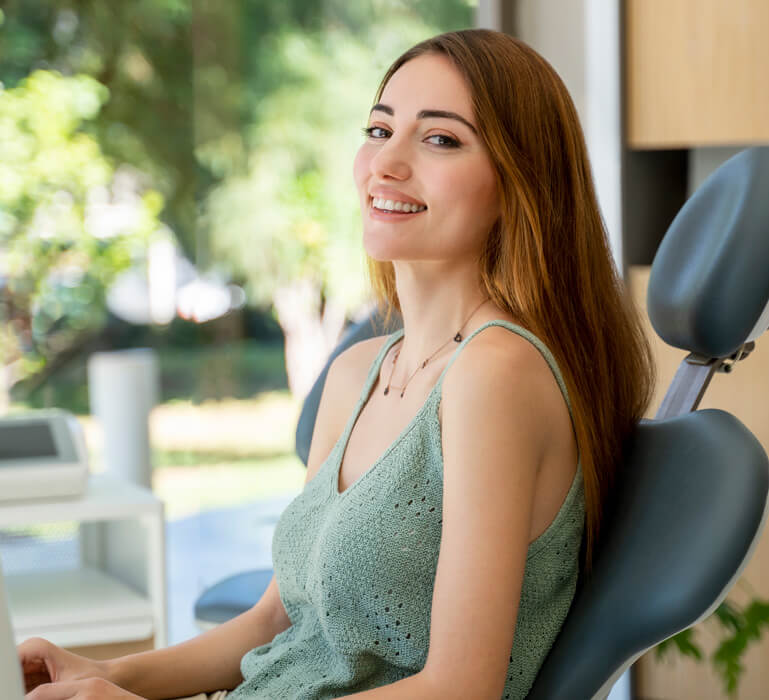 Benefits of Autograph whitening
Our patients love Autograph whitening treatment because it is:
Convenient - You can use the kit at home, and it only takes up an hour of your time!
Comfortable - The whitening formula includes Potassium Nitrate and Sodium Fluoride to combat any sensitivity.
Safe - Autograph whitening is approved for home use by dental professionals and contains a stable and pH-neutral formula. We will do a check up after eight weeks to ensure your treatment is going as planned.
Effective- You can see long-lasting, same-day results from your treatment.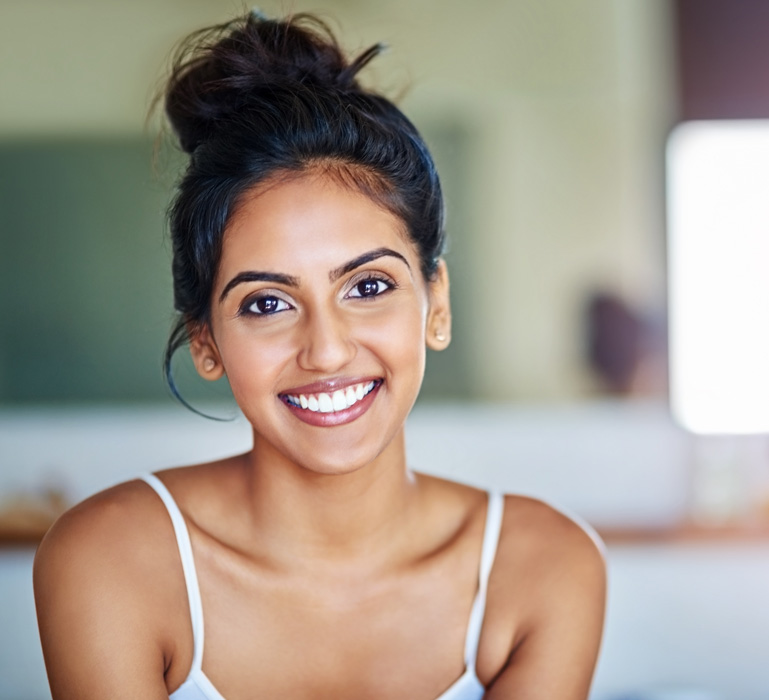 How long will my whitening treatment last?
It may take a couple days to see the final results of your whitening. In the meantime, it's important to avoid smoking and any food or drink (such as coffee or tea) that could stain your teeth.
Professional teeth whitening can last as long as 3 years or as short as 6 months, depending on how well you take care of your teeth. If you are a smoker or heavy coffee drinker, you may wish to talk with us about how often to do touch-up treatments.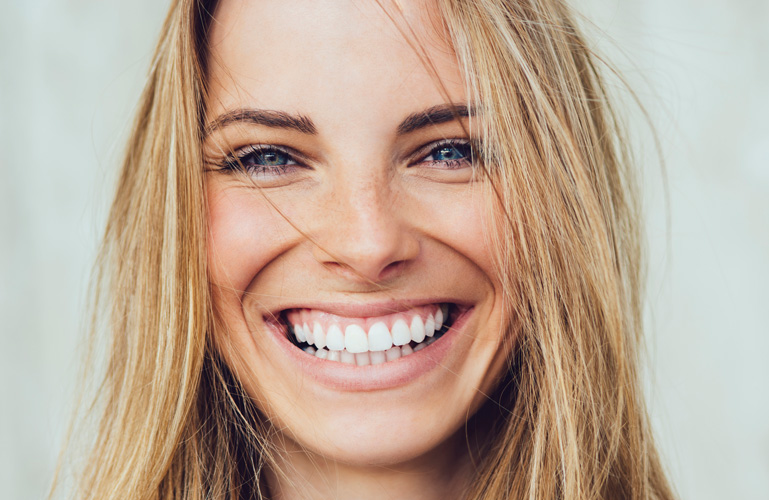 Can I do teeth whitening during orthodontic treatment?
You can absolutely pair your orthodontic treatment with teeth whitening. In fact, we think it's a great way to really show off your new smile. That being said, you should wait until the end of treatment to whiten your smile - especially if you are wearing fixed braces.
On the other hand, if you are interested in composite bonding, it's important to do whitening treatment beforehand to ensure an even finish.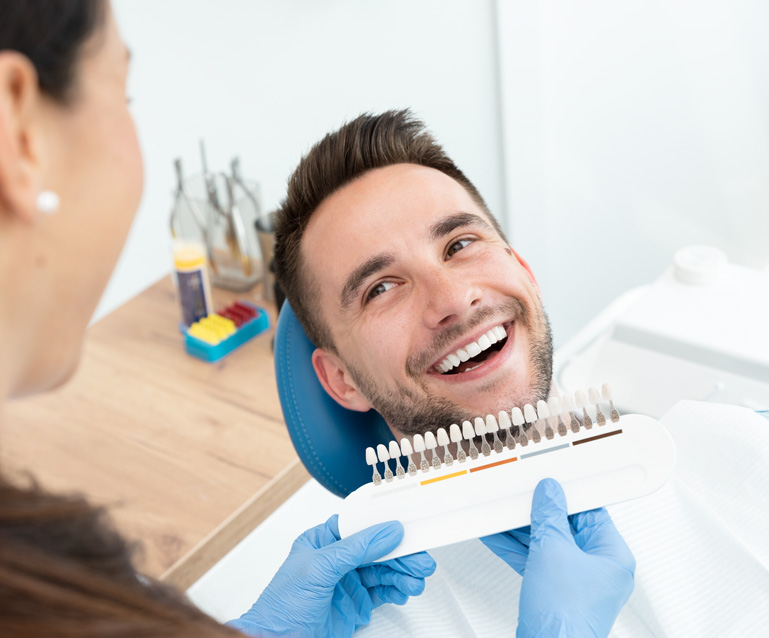 Put a sparkle in your smile
Contact our team today to sign up for your professional whitening assessment in central Maidstone.