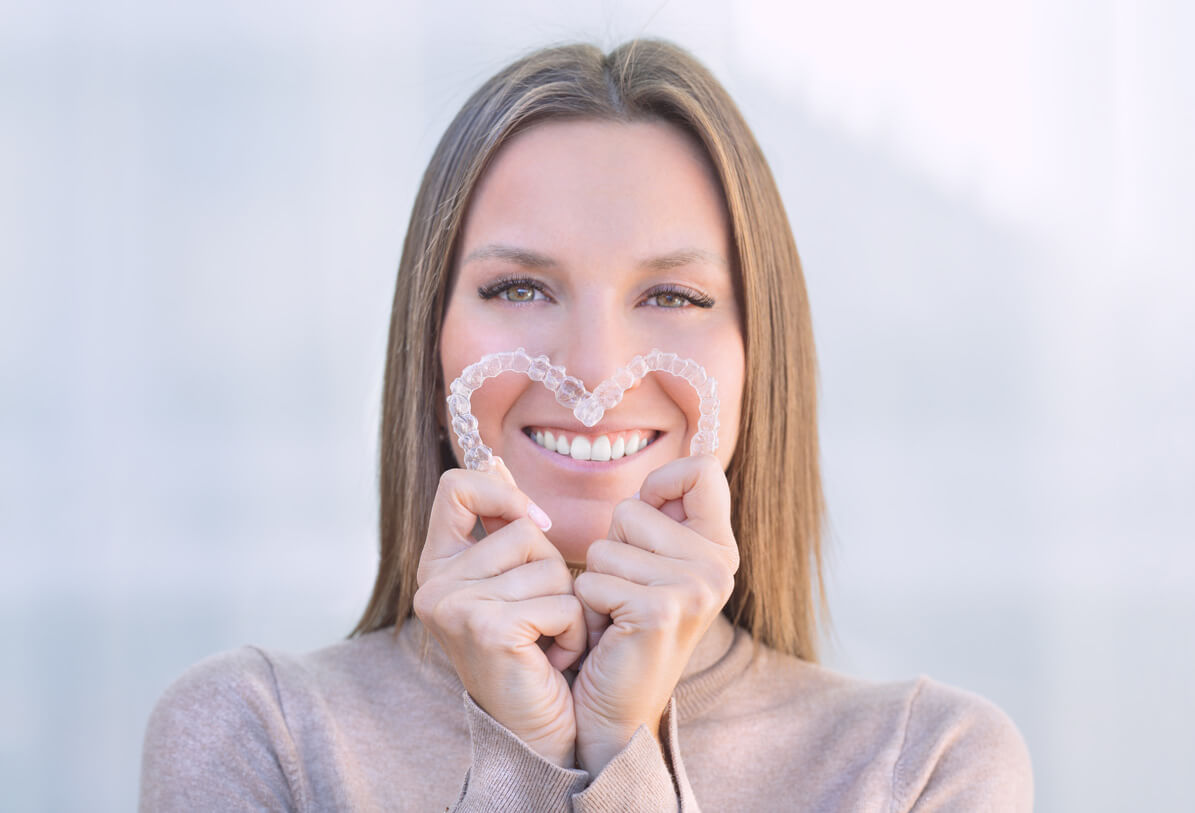 Invisalign® for Adults
Looking for the ultimate discreet orthodontic treatment? Invisalign® clear aligners can straighten your smile without the need for any metal brackets or wires - making them a favourite amongst our adult patients.
What is Invisalign® treatment?
You can still enjoy all the foods you love because you will not have any metal components. Invisalign® treatment discreetly straightens your smile using a series of clear plastic trays called aligners. These aligners are custom made for your exact smile goals, and are even removable - so you don't need to adjust your diet or routine during treatment.
At Kent Orthodontics, we are Platinum Invisalign® providers. This means we have the expertise to treat even complex orthodontic cases with Invisalign® clear aligners. If you've been told in the past that you aren't a candidate for Invisalign® treatment, come to us for a second opinion!
How does
Invisalign® treatment work?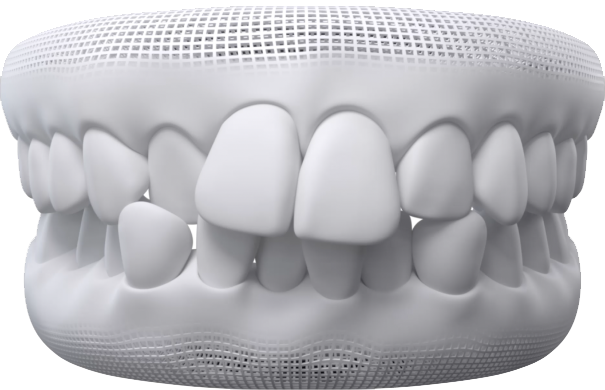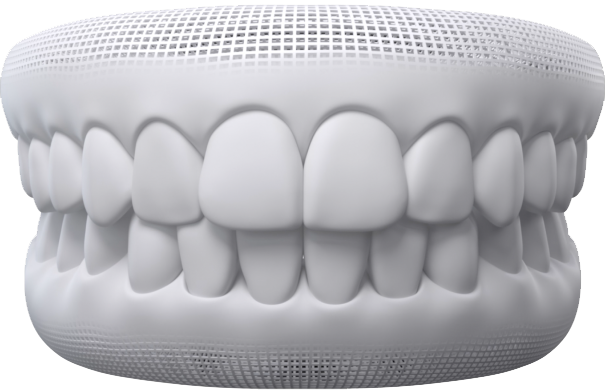 When you join us for a free assessment, we will use our cutting-edge 3D scanner to make a digital model of your smile. This model will be used to plan your treatment from start to finish - and we can even show you what your future smile will look like on the screen!
Your unique prescription will be sent to the lab so your custom aligners can be designed. Each set of aligners will be shaped slightly differently to guide your teeth into alignment over time. To progress through treatment, you can simply switch to a new set of aligners every couple weeks.
This means we won't have to see you at our practice for regular adjustments - making Invisalign® treatment incredibly easy to fit into your routine.
Types of Invisalign® treatment
At Kent Orthodontics, we offer three types of Invisalign® treatment depending on your needs. They are:
Invisalign® Comprehensive - This is the full Invisalign® treatment for adults who have moderate to severe misalignments. It usually takes 18 to 24 months to complete. This comprehensive treatment is also what we use for Invisalign® for teens.
Invisalign® Lite - Designed for patients who only have misalignments in the front six teeth, Invisalign® Lite can enhance your smile in just six months.
Invisalign® Express - This is our fastest Invisalign® treatment option. If you only have mild alignment issues in your front six teeth, Invisalign® Express can achieve results in three months or less!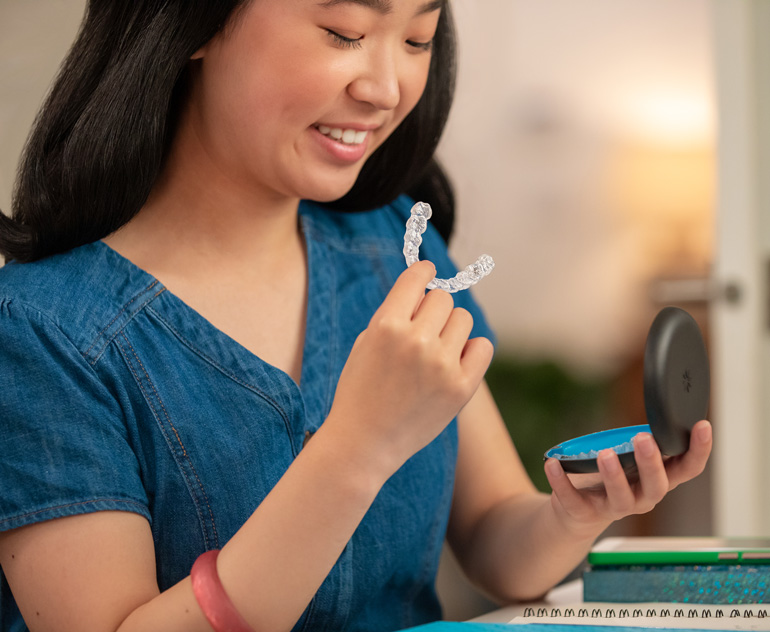 Benefits of Invisalign® for adults
Invisalign® treatment is popular with parents and client-facing professionals alike. That's because it is:
Discreet - Invisalign® clear aligners are virtually invisible, so no one needs to know you are having treatment.
Accurate - Because Invisalign® clear aligners are custom made for your smile, and designed with precise computer technology, you will achieve exacting results from your treatment.
Comfortable - The smooth clear plastic aligners won't irritate your cheeks and gums.
Removable - You can still enjoy all your favourite foods during treatment, and can take your aligners out for meetings and important events as needed.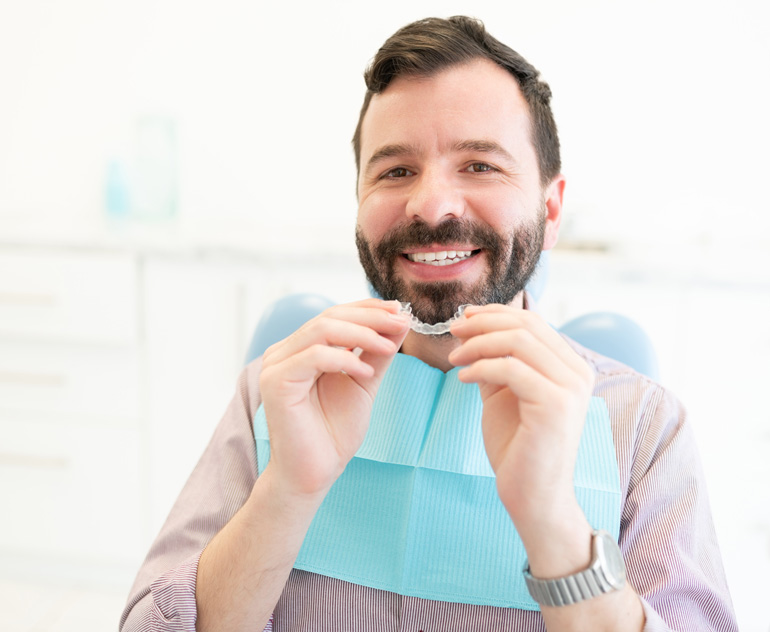 The
choice is clear!
Book a free consultation with our team in Maidstone to see if Invisalign® clear aligners are right for you.