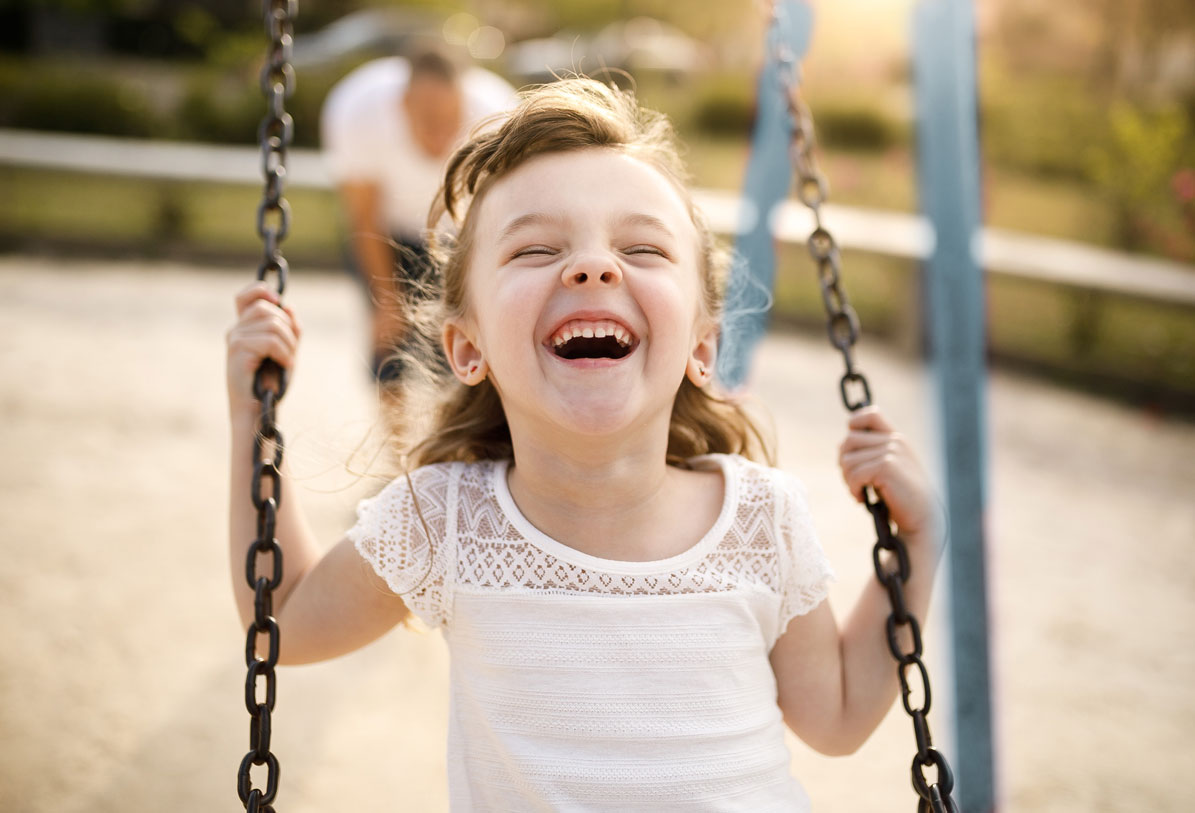 Treatment for children & teens
While a child's smile is still growing, it's the most effective time to undergo orthodontic treatment. At Kent Orthodontics, we have a variety of reliable smile solutions for children and teens of all ages. We have huge savings under orthodontic treatment for under 18s, with upper and lower braces starting at just £2600.
Does my child need early orthodontic treatment?
Not all smiles need early intervention, but we always recommend bringing your child in for their first orthodontic assessment around age 7. At this age, we can check for potential orthodontic issues – and intercept them before they worsen.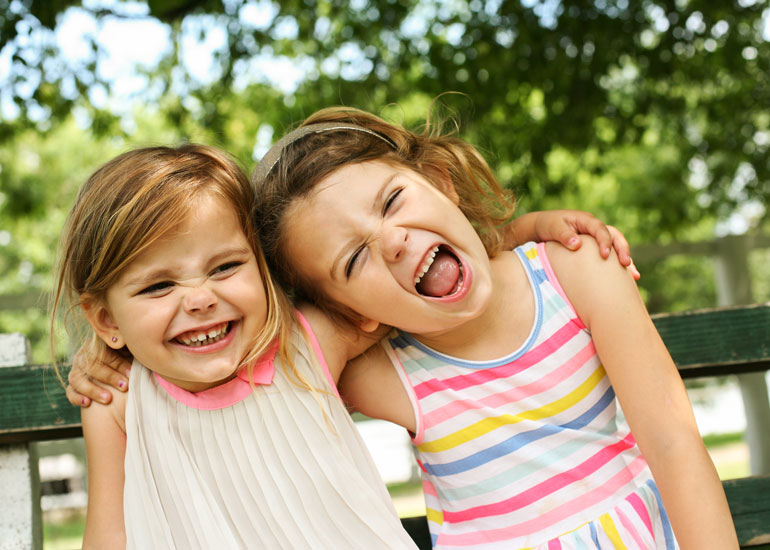 Invisalign® First for small smiles
If your child could benefit from orthodontic treatment, one great option is Invisalign® First. This special Invisalign® treatment for children ages 6-10 is designed to guide your child's jaw growth, make room for incoming teeth and prepare their smile for treatment with braces.
Sometimes, treatment with Invisalign® First can prevent the need for treatment in your child's teenage years altogether!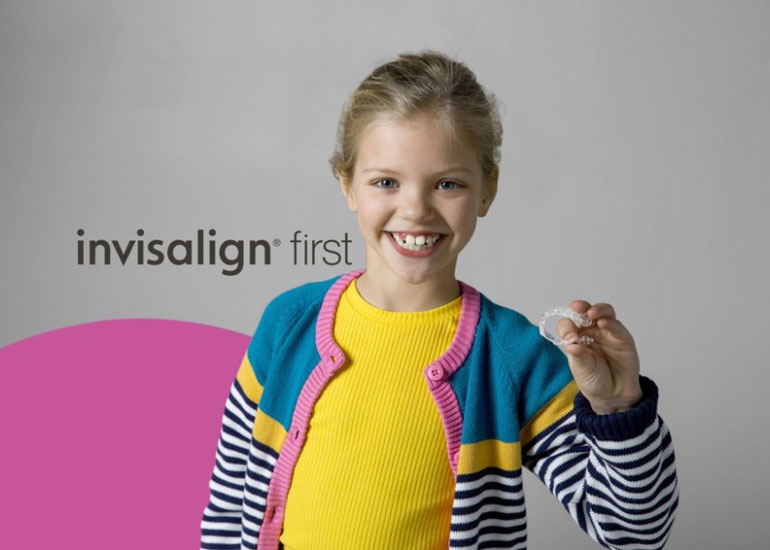 Invisalign® treatment for teens
Invisalign® treatment is easy to fit into a busy school schedule. Teens love that Invisalign® aligners are virtually invisible – and removable too! This means your teen won't need to adjust their diet or oral hygiene routine during treatment.
Best yet, Invisalign® treatment for teens won't get in the way of after school activities like sports or musical instrument practice.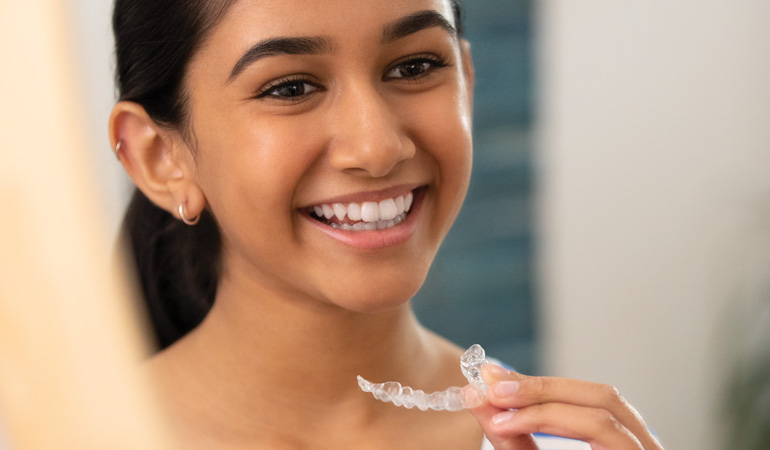 Fixed braces for children and teens
Fixed braces are a tried and trusted treatment for all ages. At Kent Orthodontics, we offer both traditional metal and discreet ceramic braces. We can customise your child's treatment to their precise smile needs and goals.
Fixed braces are an affordable and reliable way to correct even complex orthodontic issues in children and teens. Upper and lower fixed braces from £2600!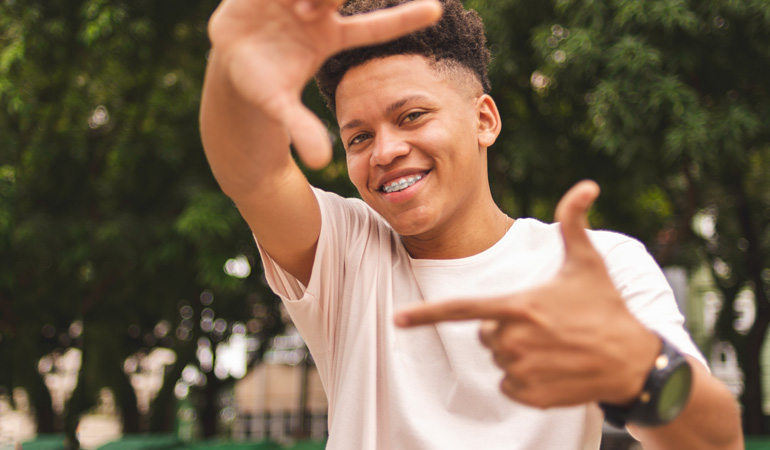 Protect your child's smile with custom sportsguards
If your child plays contact sports, it's important to get a custom sportsguard made for them to wear during treatment. The average off-the-shelf sportsguard won't account for their orthodontic appliance, and won't function properly to protect their smile.
Ask us about custom sportsguards or gumshields during your child's free consultation.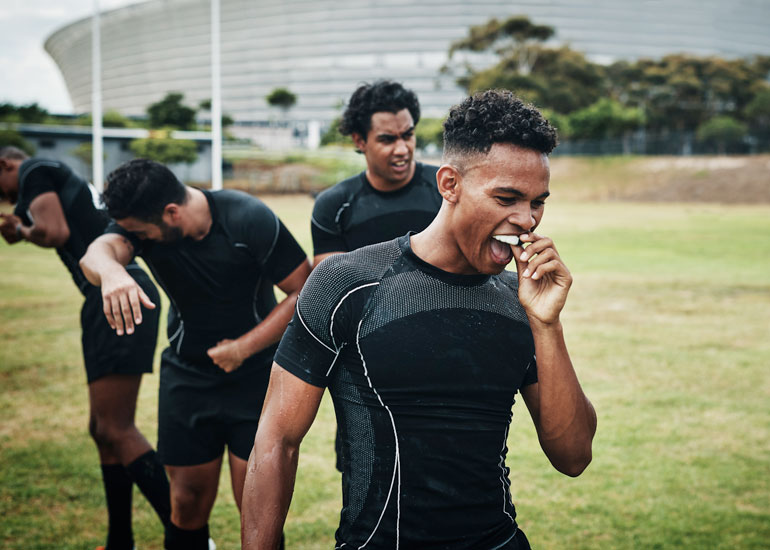 Give your child's smile the best start
Book a free consultation with the team at Kent Orthodontics to set your child's smile up for success. We have NO WAITING LIST and treatment is completed at our long-established practice on Tonbridge Road, just a short walk from many of Maidstone's larger secondary schools.