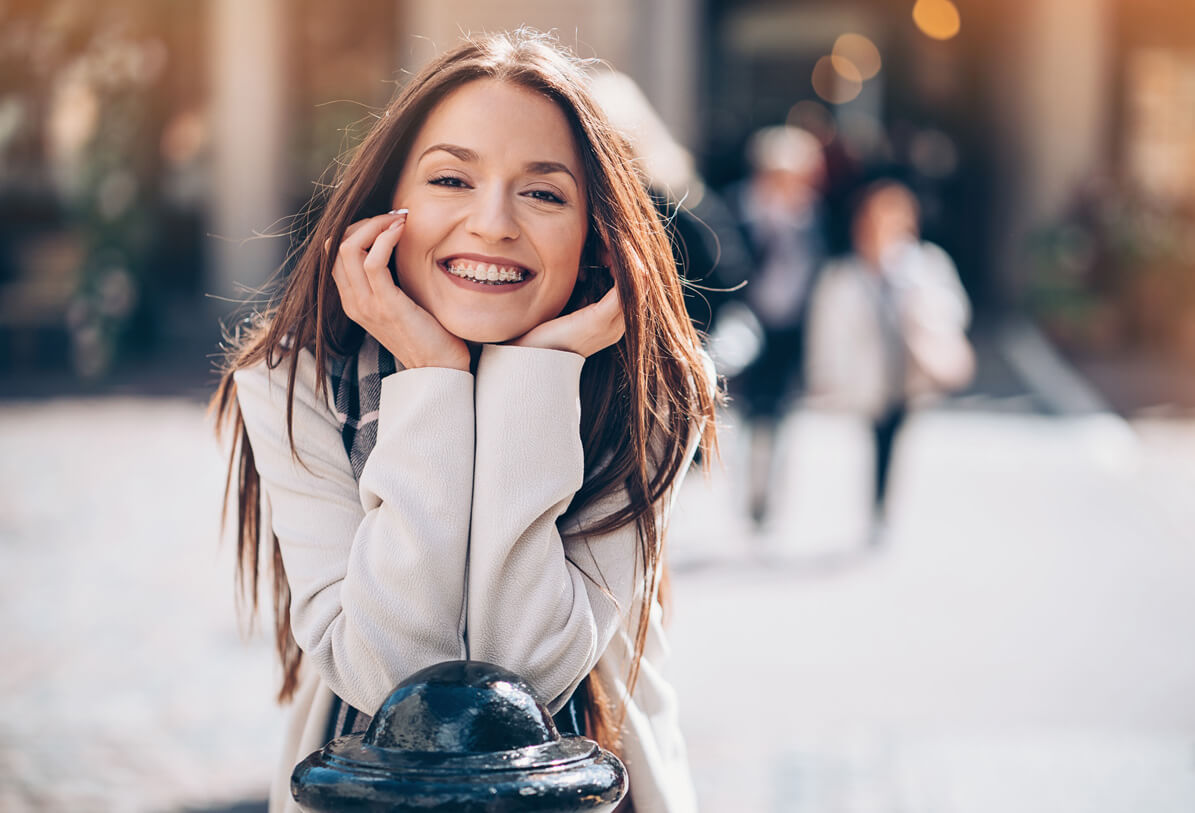 Fixed Braces
Fixed braces are the tried-and-true orthodontic method. They can help treat even the most complex orthodontic cases, and thanks to advances in modern technology, braces are more comfortable, discreet and efficient than ever before.
How do fixed braces work?
Fixed braces straighten your smile with a series of brackets, archwires, and elastics. A bracket will be fixed to each individual tooth, with a metal archwire running through them. The small elastic ties hold it all together.
During treatment, you will come to our practice for adjustment appointments. Your Specialist Orthodontist will make precise bends in your archwires to place targeted pressure on your teeth. This gentle pressure is what slowly guides your smile into alignment.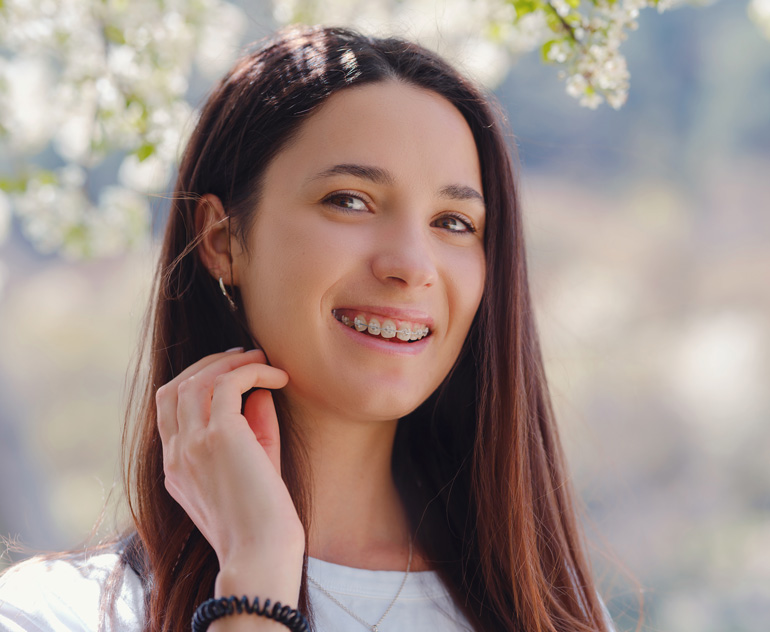 Types of fixed braces we offer
At Kent Orthodontics, we offer two types of fixed braces: metal braces and ceramic braces.
Traditional metal braces
Traditional metal braces are still the most common treatment method. They are one of the most affordable and reliable ways to straighten your smile. Metal braces can be customised with a range of coloured elastics to show off your school colours or celebrate the holidays!
Discreet ceramic braces
Ceramic braces work the same way as metal braces, except the brackets are made out of clear ceramic instead of metal. This helps your braces to blend in with the natural colour of your smile. We can even give you lighter archwires and clear elastics for the ultimate discretion!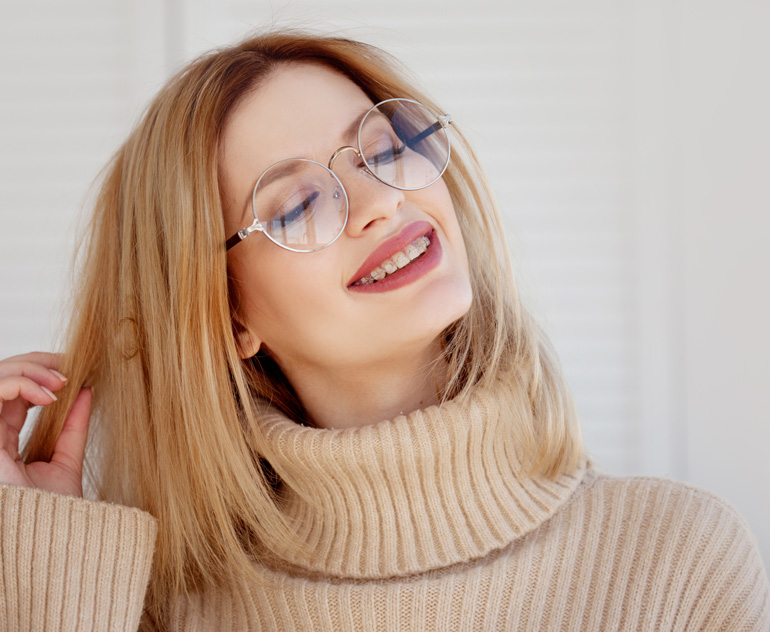 Benefits of fixed braces
Fixed braces are popular with patients of all ages because they are:
Reliable: Braces can be used to treat issues from simple to complex.
Customisable: You can choose between metal and ceramic brackets, and even choose the colours of your elastics
Efficient: Braces can straighten your smile faster than ever before
Affordable: Fixed braces remain the most budget-friendly orthodontic option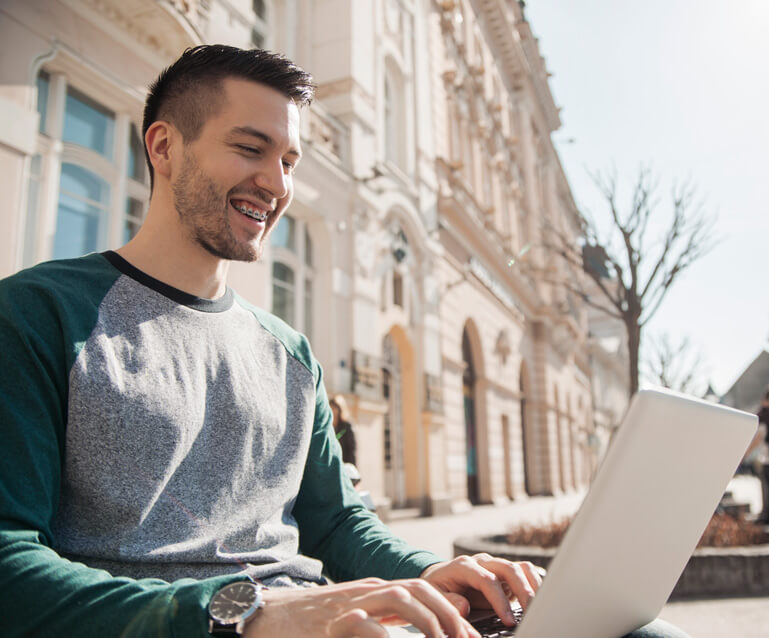 Start your smile journey today
Book a free consultation with our team in Maidstone to find out if braces are right for you or your loved one.